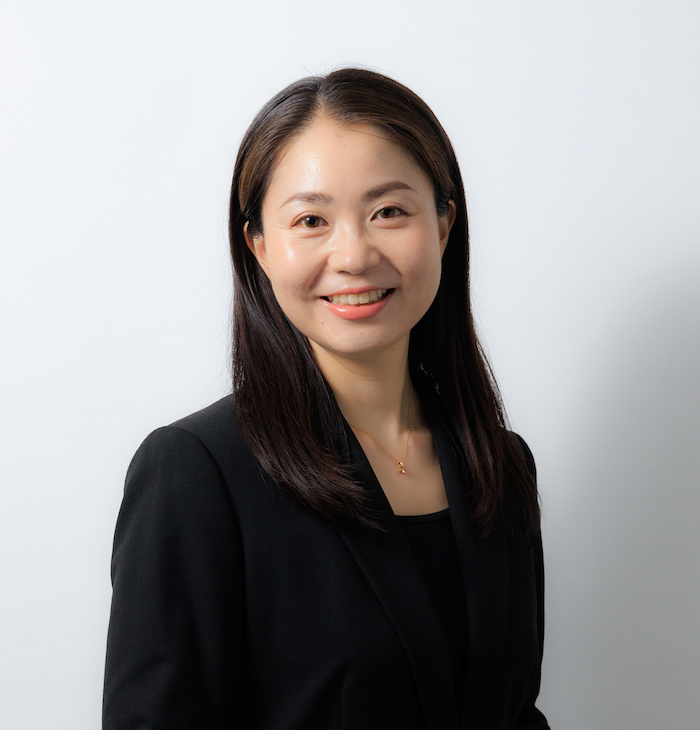 Patent attorney
Risako Uematsu
PROFILE
Ms. Uematsu started her career in the field of intellectual property in 2012. Before she joined our firm in 2016, she gained practical experience as a development engineer of backbone systems for the oil and gas industry in the field of control system technology.
Ms. Uematsu holds a degree in physics from Ochanomizu University and a degree in law from Keio University, which enables her to consider the legal issues that may arise after a patent is granted. Thus, she strives for close contact and transparent communication with our clients in order to thoroughly analyze their instructions and goes the mile in order to avoid any trivial points being overlooked. Thanks to her self-motivation to achieve the optimum results, she has developed a methodology to prepare a patent application step by step, without losing sight of the core of the invention and its embodiments. Ms. Uematsu leaves no questions regarding any aspect of intellectual property law unanswered. Her sincerity and professionalism are the driving force behind our clients' satisfaction. In her words: "There are wonderful new technologies and unnoticed inventions Let us help to protect these undiscovered treasures.
Fields of Expertise
Patent drafting and patent prosecution as a sincere all-rounder with legal training and technological background; experience in international patent prosecution at the IP-5 offices; and in the prosecution of trademark, design and utility models for SMEs and start-ups.
Resume
Technical Fields

Mechanical Engineering, Control Systems Engineering, Software Engineering

Birthplace

Tokyo, Japan

Profession

Patent Attorney JPAA registered since 2016 (Reg. No.: 20741)

Qualifications

Electric Engineering Qualifications (3 Vocational Qualifications)
Teaching license for Junior high school / high school
English Language Certificate of the Japanese Chamber of Commerce

Professional Career

2016 Patent Attorney at a Takewa International Patent Office
2012 Patent Attorney at a Patent Office
2008 Development Engineer at Fuji Electric Co., Ltd.,

Education

Graduated from Ochanomizu University, Faculty of Science, Department of Physics
Graduated from Keio University, Faculty of Law

Language

Japanese, English