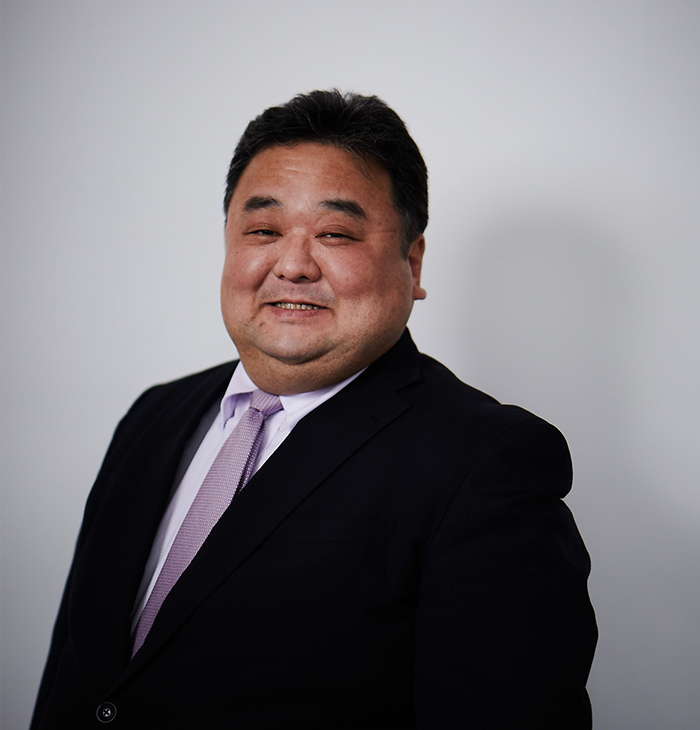 Senior Partner :
Patent attorney
Takashi Munakata
PROFILE
Mr. Munakata started his professional career from 1989 in the field of computer systems engineering as a project manager for the development of large telecommunications systems before turning his career to intellectual property in 2003. He graduated as an M. Eng. from the graduate School of the Kanazawa Institute of Technology in 2015, where -in addition to intellectual property- his research activities focused on business and corporate strategy. He joined our firm in 2016 and became a partner of our firm in 2017.
His commitment to the daily operations of our firm and his hands-on approach is respected by our clients and our people alike. It is his philosophy that the creation of useful and enforceable intellectual property rights as well as a high quality of service positively contributes to the business development of our firm's clients. Mr. Munakata's open mind and his positive attitude encourages our clients to review their IP portfolios and to expand them with initially unexpected and unnoticed inventions that -regardless of the technical field- help protect their business and strengthen market success.
Fields of Expertise
His experience has shown that especially small and medium-sized enterprises and sole proprietors are not used to using intellectual property to protect their businesses. Therefore, he uses his experience to promote their knowledge and help them to create inventions. Patent prosecution, opposition and nullity proceedings.
Resume
Technical Fields

Electrical Engineering / Electronics (Power Generation / Transmission / Distribution / Electronic Circuits (High-Low-Voltage), Electronic Circuits, Control, Optics, Software, Business Models

Birthplace

Tokyo, Japan

Profession

Patent Attorney JPAA registered since 2013 (Reg. No. 18685)

Professional Career

2017 Partner at Takewa International Patent Office
2016 Patent Attorney at Takewa International Patent Office
2013 Patent Attorney at a Patent Office
1989 System Engineer & Project Manager for large-scale system development at NTT East.

Education

Kanazawa Institute of Technology Graduate School, M. Eng.

Language

Japanese, English